Announcement:
Currently, Programs are held online only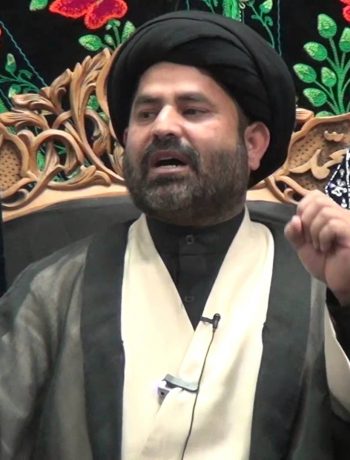 Nafees Haider Taqvi
Resident Aalim Hujjat Ul Islam
About Moulana Nafees Taqvi
Maulana Syed Nafees Haider Taqvi (Hujjat Ul Islam).
Resident Aalim of Zainabia Islamic Center Atlanta, Georgia USA.
Born in Rajasthan, India.
The writer of book:
History of Kufa (Persian)
 

Qualification

  
Masters in Islamic History from Hawzah-Elmya Qum Ul Muqadas Iran.
Studied Islamic Education in seminary (Hawzah-Elmya Qum Ul Muqadas) Iran, 1988 to 2009.
Dars-e-Kharij under Ayatullah Ul Uzma Sheikh Lutfullah Safi Gulpaygani.
A special course in family counseling, ethics, and anti-drugs program.